We provide several lighting options to help enhance your event. From soft accenting to club style dance floor to monogram GOBO projection. Any individual choice or a combination can can help you achieve the style and look you want for your memorable event.
Monogram (Gobo) Projection
Perfect to display behind your cake or dessert table. Need to transform a dull blank wall at your venue into a beautifully and memorable decorated piece of art? here is your solution. Select from either a standard pre-cut GOBO design or have one customized just for your event. The customized GOBO is yours to keep afterwards and make a wonderful decoration or keepsake. It can be framed, used as a holiday ornament or safely held onto with your other valuable keepsakes. Below are some examples of some customized GOBOs.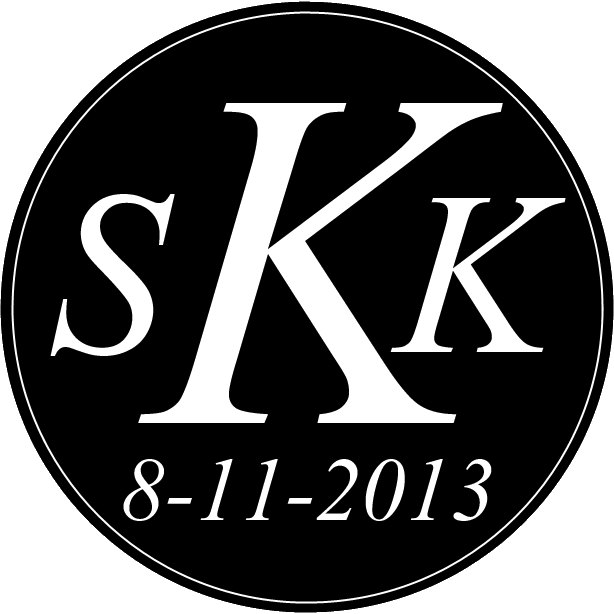 Uplighting
We offer 2 uplighting packages to meet your needs based on the size of your venue. Accent columns, illuminate corners or just bring unique lighting to the edges of your event. The fixtures we use are all LED and programmable so we can color match the surrounding lighting to your theme. There will also be no unsightly power cables for tripping hazards, these units are all wireless and will shine for your entire event.
We control our uplighting to stay a single color or come to life and respond to the music as the energy builds and amps the crowd
Dance Floor Lighting
For when the night jumps into high gear! Dim the overhead lights and let us transform the dance floor into a club style place for you and your guests to show off their latest dance moves. The lights are synced to the beat of the music and will create the high energy party atmosphere you and your guests will enjoy and dance the night away.